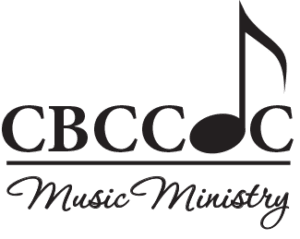 Singing Praises to God with Music
THE MISSION OF THE MUSIC MINISTRY
The Music Ministry of Chinese Baptist Church of Central Orange County is to glorify God through music. We believe that the music we sing, as an expression of our faith, is both a gift from and an offering to God. We dedicate the gift of song to lead and inspire worship in the Sunday worship services. Our choirs, worship teams and orchestra present diverse opportunities for members of the congregation to experience and participate in various music programs. Besides, we create an outreach to the community by hosting special musical programs like Jubilation Praise Night and Christmas Program.
THEME OF MUSIC MINISTRY
"Let the words of Christ dwell in you richly in all wisdom; teaching and admonishing one another in psalms, hymns, and spiritual songs, singing with grace in your hearts to the Lord. And whatsoever ye do in word or deed, do all in the name of the Lord Jesus, giving thanks to God and the Father by him".
Colossians 3:16-17.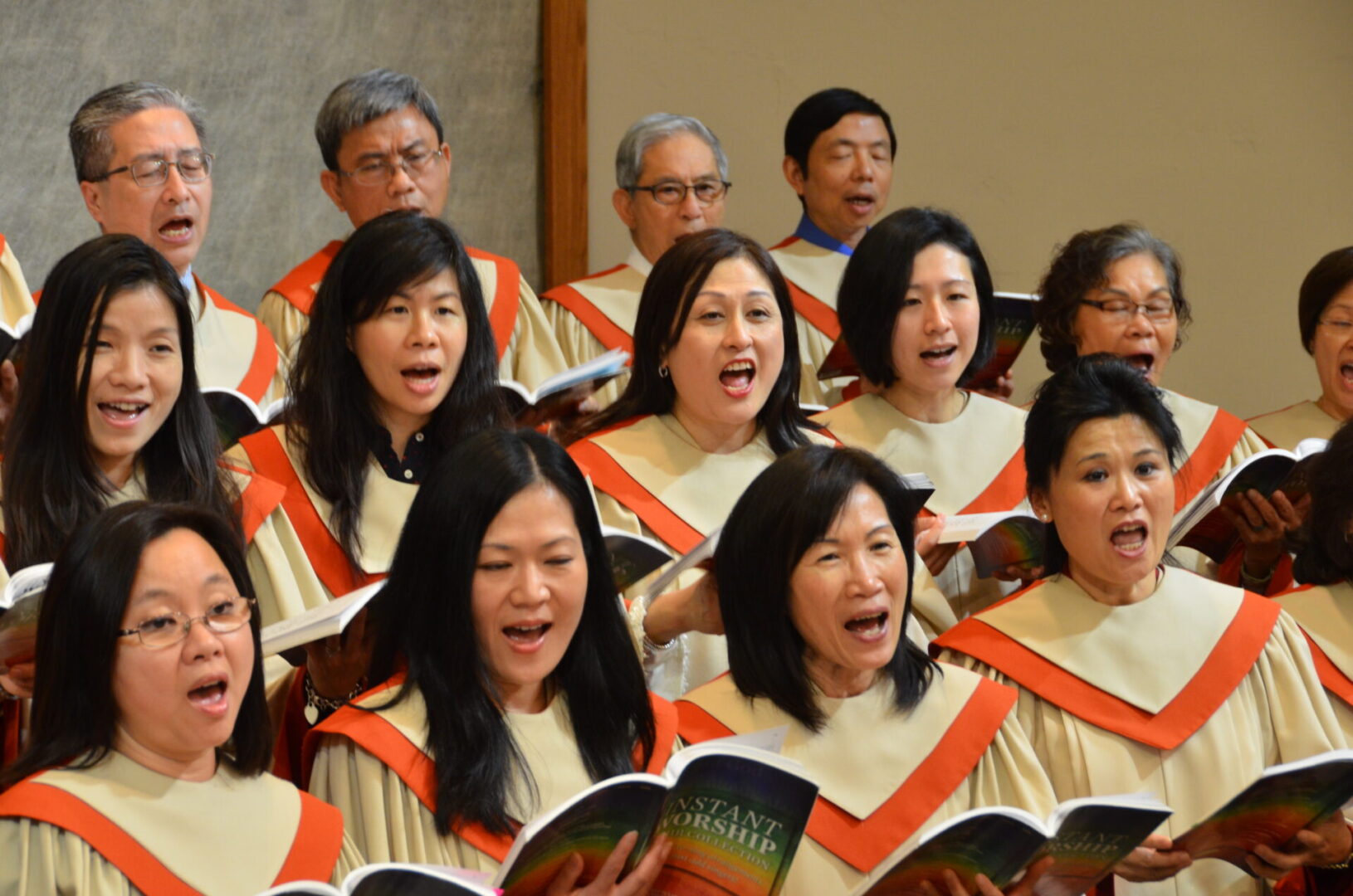 ADULT CHOIR
The CBCCOC has two different adult choirs. One serving the Cantonese ministry and the other serving the Mandarin ministry.  It offers singers the opportunity to learn how to use their music talents to serve God in harmony. The repertoires vary from classical to contemporary anthems. Through learning, members can improve their singing skills as well as their spiritual growth in God. The choir sings mostly on Sundays in the Cantonese Worship Service and Mandarin Worship Service.
HONONARY MUSIC/WORSHIP MINISTER
After 28 years of faitful service to God and our Church, our beloved Minister Doris Shin has retired. We wish her a well deserved and restful retirement. May God continue to bless and reward her abundantly for all her dedication in expanding the Kingdom of God with her gift of music talent.
CHRISTMAS CHOIR
Our Music / Worship Minister, Mrs. Doris Shin, has directed and led our Christmas program for the past 27 years. This program has become a well known "tradition" in our community. Christmas is the perfect time to share the good news of salvation, and music is the perfect language to use. We involve our entire church in this program, from the children to seniors, for over three months each year. At Christmas we also include other members of the congregation as well as our Youth Choir and Children's Choir, for a combined total of over 200 choir members.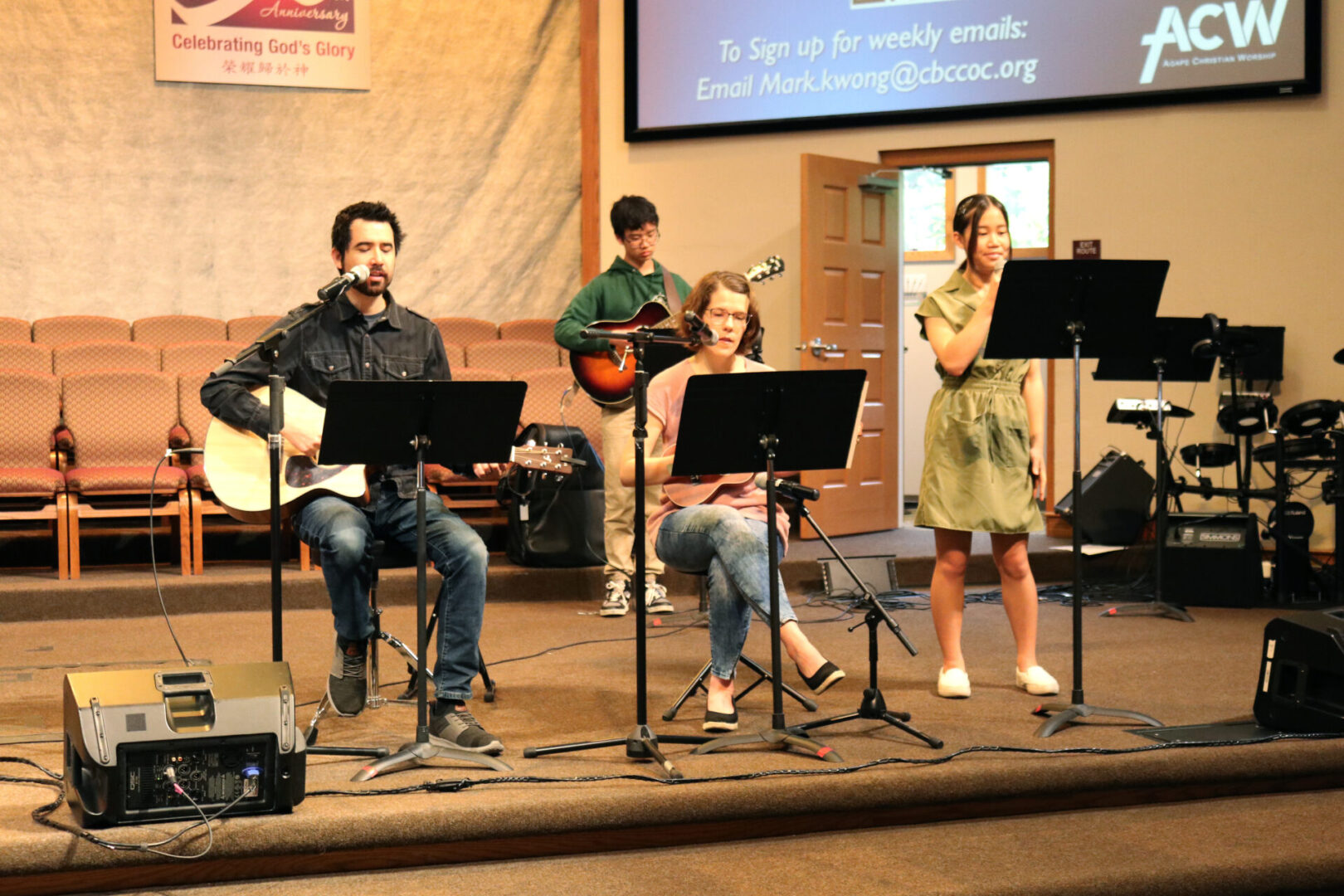 WORSHIP TEAM
The purpose of the CBCCOC Worship Teams is to lead the congregation into the presence of God in the proper state of worship. The worship teams achieve this by developing their own personal worship of God especially as they prepare themselves to lead during the week. On Sunday, the culmination of our personal worship is the celebration of corporate worship with the congregation. We desire to connect ourselves and our people to God in worship.
YOUTH ORCHESTRA
Youth Orchestra is part of the music ministry that strives to help our children and youth discover how God can use their musical talents and instruments. The group serves 2 major purposes: 1) Students are introduced to seeing how their instruments can serve God in worship and other venues. Our hope is that the many of our students will find their niche in using their instruments in the church in the future; 2) Students will learn how to play and work together as a team and musical ensemble. This is valuable experience for people to learn how to work together to produce music as a group that is greater than the individual sum of the parts. We utilize our older high school students, collegians and adults to play together with our children and youth to enhance their growth and increase their motivation to learn their instrument.